Belgium to probe residents concerns over nuclear plant
Comments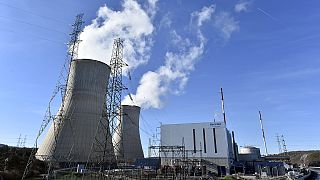 The Tihange nuclear power station is causing concern amongst residents living nearby, local politicians say.
Belgium's interior minister met their elected representatives on Tuesday.
Talks were held with officials from Germany, the Netherlands and Belgium.
The plant is on Belgian territory, some 70 kilometres from the German city of Aachen, but also close to the border with the Netherlands.
The Belgian government will set up a group of experts to look into safety concerns.
A reactor was switched off on Tuesday for checks. They were similar interruptions last year.