EU seeks greater powers to police car industry after VW row
Comments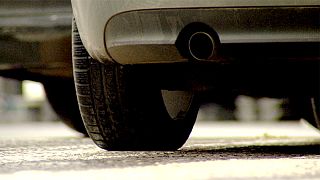 EU regulators want more powers to fine carmakers for faulty vehicles after the Volkswagen scandal.
They want to be able to fine companies 30,000 euros per faulty car.
VW had been found using special technology to cheat on emissions tests.
But the European Commission's plan would need approval of governments and the European parliament.
"The Volkswagen revelations have highlighted that the system which allows cars to be placed on the market needs further improvement," said Jyrki Katainen, the Commission's competitiveness vice president.
"To regain customers' trust in this important industry, we need to tighten the rules but also ensure they are effectively observed."
EU law currently says that only national authorities certify vehicle requirements and check if companies comply with EU regulations.
If this proposal becomes law, it would hand the Commission huge powers to police Europe's automotive industry.
However, the EU executive's proposal will face stiff opposition, especially from Germany.
Its automotive industry is one of the country's key sectors.
Giants such as BMW and Audi have lobbied hard to water down EU regulation in the past.