Europe Weekly: emergency talks over border controls and is 'Orbanism' spreading?
Comments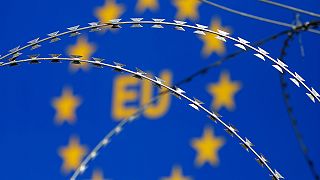 In this edition of Europe Weekly, Sweden, Denmark and Germany attend emergency talks in Brussels over new border controls; police investigate New Year's Eve attacks in the German city of Cologne, as more than 120 women come forward with allegations including rape and sexual assault; and 'Orbanism' appears to be spilling over into Poland.
Click on the image above to watch this week's edition.