Hungary's Orban has 'shown the way,' says analyst, amid concerns over EU freedoms
Comments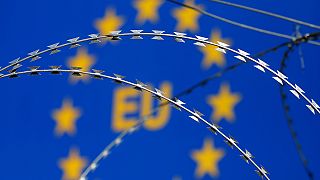 Sweden and Denmark's tightening of border controls comes in the wake of drastic measures elsewhere in Europe.
Hungary's Prime Minister, Viktor Orban, threw up a barbed wire fence as the migrant crisis took hold last year.
Jean Quatremer, Brussels correspondent for Libération, told euronews that what we are seeing now is like a repeat of the past.
"I truly believe it's an ideological victory for Viktor Orban," he said.
"Everyone today is taking more or less equivalent measures, even the French left, and let's not mention the Slovak left which takes an even tougher stance.
"So everyone is trying to reduce freedom, the rule of law, it reminds me of the 1930's."
Meanwhile, Poland's new right-wing government has also been accused of following in the footsteps of Hungary.
Since sweeping to power in October, the Law and Justice Party has moved to put public TV and radio under direct government control and to change the make-up of the constitutional court.
It is stoking concerns over democracy and the rule of law in the EU's largest eastern member.
Warsaw denies its undermining democratic checks and balances.
"Poland is just in the current trend we are experiencing. We are witnessing a truly draconian drift within the European Union. Basically, Orban has shown the way," said Quatremer.