First time asylum applications on the rise in the EU
Comments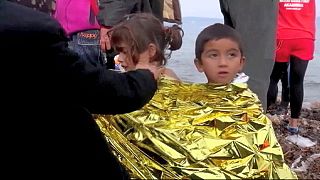 The number of people claiming asylum in the EU has risen by 150 percent year-on-year, officials figures show.
It will put further pressure on policymakers who have been struggling to come up with coherent plan to deal with the influx.
The number of first-asylum applications stood at 413,800 in the three month period ending September.
That's up by 250 400 more than in the same quarter of 2014
The vast majority of those people are Syrian, fleeing the five-year conflict in their homeland.
But many also hail from other war-ravaged countries, such as Afghanistan or Iraq.
Germany and Hungary, which both saw large surges, are the countries usually where those asylum applications are first lodged.
Both countries have trying to cope with the influx amid reports of processing backlogs.
The crisis has sparked bickering between different member states, including rows over border fences, ID checks and burden sharing.
Meanwhile, the European Commission has opened an investigation into Hungary's asylum procedures.
It tightened rules this year, meaning the country could turn down more claims.