Denmark votes on whether to ditch EU home affairs opt-outs
Comments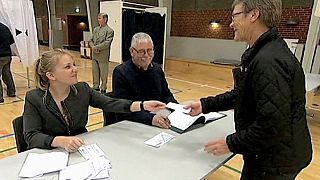 Denmark is holding a referendum on whether to adopt EU laws on justice and policing.
Since 1993, the Danish government has opted out of such legislation.
But now the country's centre-right administration and wants to abandon the opt outs.
It says more EU-level cooperation is needed to tackle terrorism and cyber crimes.
The populist Danish People's Party wants Danes to vote No and keep the opt outs.
It is the second largest group in the Danish parliament and argues against giving away sovereignty to Brussels.
The vote comes amid heightened security fears across Europe.
Three weeks ago, a group of jihadists launched a string of attacks across Paris that left 130 people dead.
Opinion polls say that the two camps – the Yes campaign wants to ditch the opt outs – are currently neck and neck.