MEPs seek to ban cloning of farm animals
Comments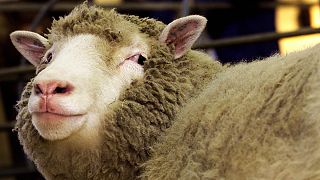 MEPs have called for a permanent ban on the cloning of all farm animals, setting them on a potential collision course with EU governments.
They voted by 529 votes to 120, with 57 abstentions.
Lawmakers also want to ban the import of cloned livestock, as well as the sale of food produced from such animals and their offspring.
Their draft law toughens up a two-year-old proposal from the European Commission, which did not cover the offspring of cloned animals.
The revised text will now be looked at by the national governments, which make up the twenty eight member states of European Union.
If there are any disagreements, then the member states and MEPs will hold negotiations.
Those talks would be mediated by the European Commission in a bid to strike a deal.