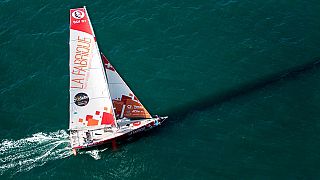 A real passion for human adventure and extreme sports drove the Cornu family to believe in Alan Roura, the youngest skipper to ever enrol in the Vendée Globe race – or the 'Everest of the sea' as this sailing competition around the world without stops or assistance is commonly called.
"It is a tale of opportunity and coincidence", explains Cyril Cornu. "I have always followed the Vendée Globe throughout the years. When I heard that a young man from Switzerland was planning on taking up this incredible challenge and was searching for a sponsor, I thought it would be an amazing experience for a small company like mine to associate with an ambitious project like this."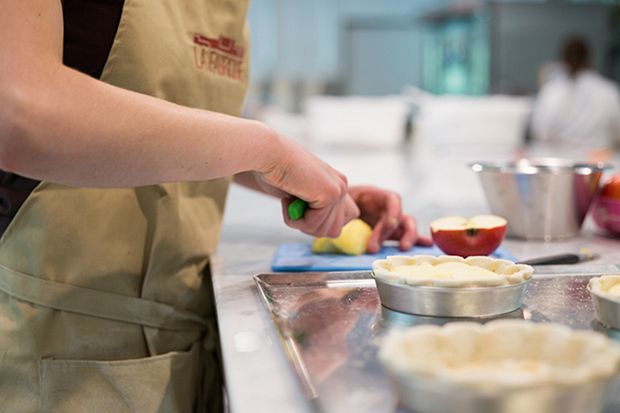 La Fabrique Cornu
Cyril Cornu is modest. His 'small company', La Fabrique Cornu is, in fact, one of the most innovative bakeries in French-speaking Switzerland and his name has been closely tight with the scenic Champagne village where it is set for over three generations. In his shop, the legacy of this historical brand is conveyed through an interactive museum, cooking workshops and a wonderful panoramic restaurant led by acclaimed chef Frédéric Breton.
"Alan Roura was already set when we met. He had the boat, – the Superbigou -, the team and basically everything was planned. He only needed financial support to make his dream happen", recalls Cyril Cornu. Trusting Alan Roura was a risky bet for the businessman as many raised concerned regarding the sailor's youth and likely lack of experience.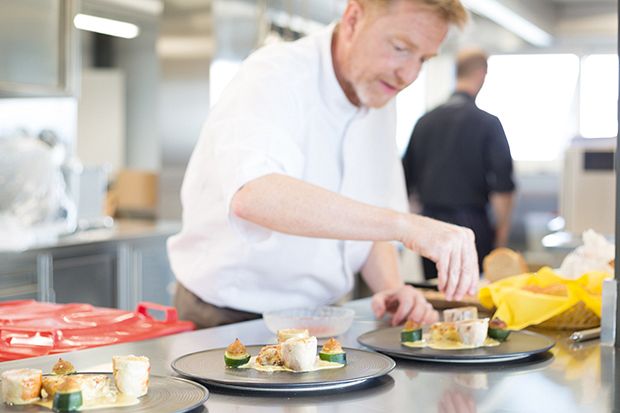 La Fabrique Cornu
"At first we were particularly interested in the media coverage it could bring us but, soon, we realized that sponsoring Alan Roura had a much wider positive effect. Many people reached to us, thanking us for believing in this young and fearless explorer when everyone else didn't", he says proudly.
Le Fabrique followed every step of Alan Roura's 105 days sailing performance around the world. "It gathered everyone in the company around a common cause and dream, as we watched the race on television, sometimes with a lot of impatience and excitement. The atmosphere was really unique, and it truly was an enriching experience only made possible through sponsoring," concludes Cyril Cornu.
To learn more about this incredible experience have a read of Alan Roura's exclusive interview with Living It.