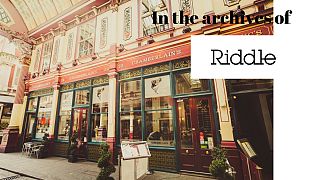 This week we partner with British magazine Riddle to bring you new and exciting stories from the world of luxury. Managing editor Rupert Watkins has opened up the magazine's archives to Living it, and we will be publishing a series of their best content everyday this week. Riddle Magazine was born to prove that "true craft, quality, style and luxury should be staples of life".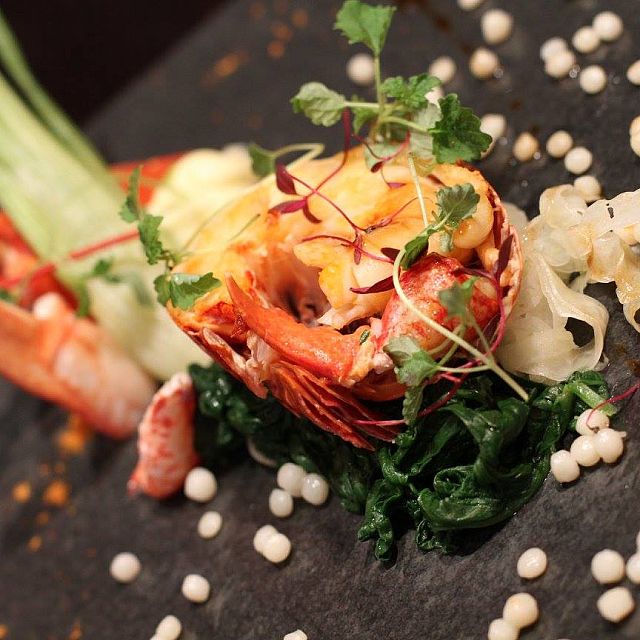 Leadenhall Market really is a hidden gem. Thronged by brokers from nearby Lloyd's of London, the colourful late Victorian marketplace is buried amongst the offices of the Square Mile just enough to remain hidden from the hordes of tourists. Amidst the constant traffic of folder-bearing underwriters and bustling pubs sits Chamberlain's.
Owned by a fourth generation Billingsate wholesale family, Chamberlain's specialises in fish. The family branched into the restaurant 15 years ago. Spread over four floors with a bistro in the basement and the slightly more formal restaurant upstairs, the décor is clean and slick. In the bistro, mirrors and colourful art enliven the exposed Victorian brickwork whilst on the ground floor and upstairs, white painted walls, art and high windows make for a very comfortable dining room with plenty of natural light (and marvellous people watching). Comfortable leather seats and smooth, discreet and unobtrusive service complete the package.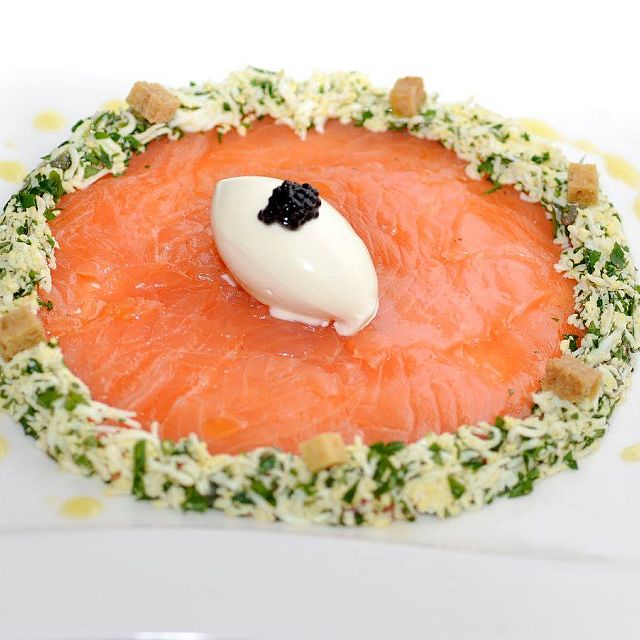 Chamberlain's prides itself on sourcing its fish and meat from the finest suppliers across the UK. With the family's wholesale background in Billingsgate fish market, expect hand-dived scallops and freshly delivered Scottish lobster. Settling into our seats, my guest and I perused a rather decent wine menu.
Though biased towards the Old World (not that I mind, traditionalist that I am), there is a balanced selection from the Loire, Bordeaux and Burgundy with some interesting numbers from Italy and Spain. On the suggestion of my guest, who lived and worked out there, we opted for a Spanish white, the 2014 Albarino Bodegas la Val. Fresh, light but nicely fruity on the palette, this proved an excellent accompaniment to the meal as well as providing sound drinking between courses.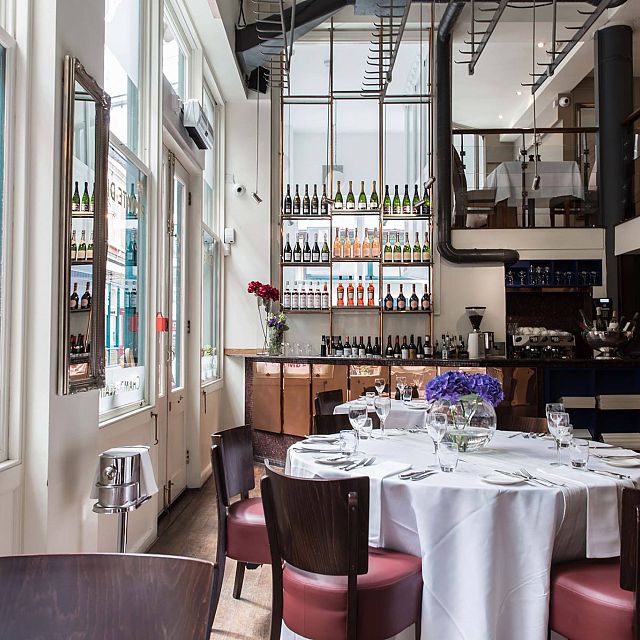 We were treated to a small amuse-bouche of crisp and meaty pork croquettes. Turning to the full menu, my guest opted for the Sautéed Foie Gras while I selected the Scallop and Pig – Orkney scallops with black pudding. Correctly served with a small glass of Sauternes, the foie gras was deemed delicious: rich and just the right amount. My Scallop and Pig was likewise good, the black pudding rich in texture and taste and the scallops light and beautifully judged.
Moving to the main menu, we chose a half Lobster Thermidor and the Baked Paupiette of Lemon Sole and Crab Mousse. These traditional dishes were both executed very well. The lobster had great flavour; not overwhelmed by the sauce, the texture and taste of the crustacean had been allowed to come to the fore. Serving it with a salad proved a fresh counterpoint to the richness of the dish. The large side dish of creamed spinach, though considered good, was simply too much and too rich alongside the thermidor.
My Paupiette of Lemon Sole was also rich and creamy but again the sauce was well judged and did not interfere with the flavour of the fish or more delicate crab. My side order of green beans was likewise generous as it was not fully finished off. It was a well-sized serving. Certainly after two rich courses both of us were feeling comfortably full. The food is all precisely cooked and served but those with a more Spartan palate who are not taken by richer food may be wise to move straight to a main course.
The dessert menu however remained enticing enough for me to indulge. The Chocolate and Orange Parfait with Popcorn and Peanuts was crisp, chilled and the flavour was nicely balanced between the richness of the chocolate and zing of the orange. Perhaps the chocolate fiend in me might have wished for a deeper chocolate taste but that's my overly sweet tooth talking. As one would expect in an impeccable old school eatery, there is an excellent selection of brandies, Armagnac and dessert wines – including Sauternes and more unusually ice-wines from South Africa and China.
Chamberlain's has been open for 12 years (they actually found Roman remains when renovating the building) and looks to change its menu four times a year to take advantage of seasonal produce. Executive chef Andrew Jones has been overseeing the kitchens since 2011. Classically trained and an ex-Roux scholar, he came to Leadenhall Market after spells at Claridge's and the Westbury Hotel, Conduit Street.
This is a firmly traditional restaurant in spirit, befitting its surroundings. Given City eating habits, there is a heavy emphasis on lunchtime custom with the urbane manager Xavier explaining they are usually full to bursting point (we ate in the quieter evening). This traditional feel is also re-enforced by the fact that Chamberlain's does not open at the weekends. I only know of one other much loved City institution, Sweetings (another fish restaurant) that keeps to these gentlemanly hours. Should you find yourself hungry in the vicinity of Leadenhall Market, this decent establishment is worth hunting out.
With varying menus ranging from a £59 per head tasting menu to brasserie type dishes and a good two or three course set meal at £24 or £29, the British food lover will find a good ambience and sound City scoff at Chamberlain's.
Author: Rupert Watkins, managing editor of Riddle Magazine. Follow Riddle on Facebook, Twitter, and Instagram.