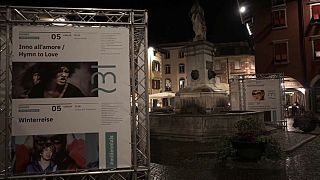 Mittelfest 2018 is titled "Millennials" and is all about the talent of young people from Central Europe and the Balkans. This year it's hosted by the town of Cividale in the extreme north east of Italy, a crossroads into these regions.
With more than thirty shows over ten days it blends many styles and genres, high and low culture after Bosnian director Haris Pasovic scoured Europe looking for millennial talent.
"Creating a common ground for European identity. Mental openness, international spirit, re-evaluation of local cultures, European values, respect for human rights and freedom of expression, dialogue, seriousness, wonder, joy, adventure, creative energy: these are the fundamental points of Mittelfest ", he explained.
The festival continues until July, 15. The director himself will be on show with his project Vertigo on Tuesday featuring a Bosnian guitar player and composer, a Hungarian choreographer and an Italian actor performing in the local friulian language.