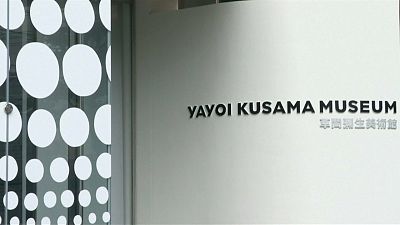 Polka Dot Queen Yayoi Kusama has opened her own, psychadelic museum in Tokyo. The 88-year-old, is among the highest paid living female artists, told reporters she had no intention of slowing down. She said she hoped her work would have a positive impact on the world.
"For me there is no greater joy than for everyone to feel something of the philosophy of the Yayoi Kusama Museum, in my life I have given to mankind something I love so much and also the effort that I have put into expressing my art", she told reporters.
The Japanese artist is known for her dot-covered art and pumpkin motifs as well as the use of mirrors to create mystical 'Infinity Rooms'.