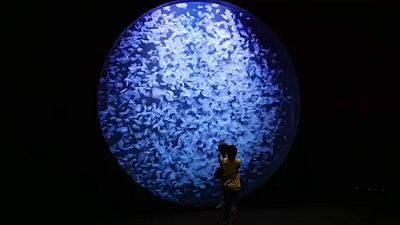 In the northern Japanese city of Tsuruoka, they have the largest collection of jellyfish species in the world.
 
60 different types of the aquatic creature are on display – that's 2% of the 3000 varieties found around the globe.
 
They have roamed the seas for the last 500 years – making them the oldest multi-organ creature on the planet.
 
The Kamo Aquarium gets more than two million visitors every year.
 
Kamo aquarium also runs an active educational programme, where jellyfish seminars are held daily by the staff, covering topics such as breeding and diet.
 
The collection began with boats being regularly dispatched to the sea behind Kamo aquarium to catch as many types of jellyfish as possible. But today the Aquarium director wants to push the barriers back further:
 
Aquarium director, Kazuya Okuizumi, said: "I have already collected every type of jellyfish that I've wanted to see. My next step is to look for deep-sea jellyfish that will be very difficult to take care of. That is what I am aiming for."
Jellyfish vary enormously in colour and size. The smallest can measure around one millimetre, with the largest two metres in diameter.