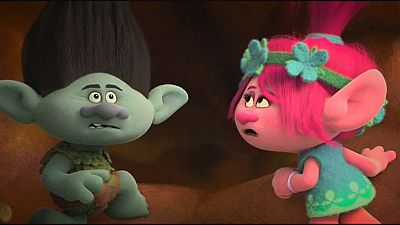 Colourful trolls invaded London to the joy of a select group of fans who attended the rainbow carpet of 'Trolls' starring Anna Kendrick and Justin Timberlake in the leading roles.
#DreamWorksTrolls show their true colors in this brand new trailer! pic.twitter.com/29MpKwmkqP

— DreamWorks Trolls (@Trolls) 14 September 2016
Kendrick plays the 'Trolls' optimistic leader Princess Poppy while Timberlake takes on the role of cynical troll Branch.
There's no other Troll quite like Cooper! #DreamWorksTrollspic.twitter.com/h3l6pcOkz1

— DreamWorks Trolls (@Trolls) 29 September 2016
Anna Kendrick was unsure who the rude troll was:"Actually the first time that I heard his speaking voice in 'Trolls' I was like 'who is that?'. I was like 'he is so mean', cause at first he is very mean to me.''
Timberlake also served as executive producer on the film's soundtrack, mixing original compositions with mashups of classic songs.
'Trolls' is being released worldwide this Autumn.