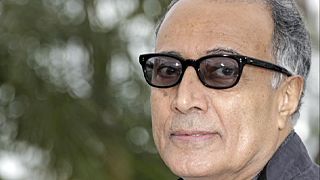 Abbas Kiarostami was the international giant of Iranian cinema who managed to express himself as a director without falling foul of Iran's notorious censors.
Unlike many of his contemporaries, Kiarostami stayed in Iran after Ayatollah Khomeini's Islamic revolution overthrew the Shah in 1979.
Born in 1940 he became a leading figure in the Iranian New Wave in the late sixties and by the late 1980s had gained international recognition.
In 1997 his film Taste of Cherry was awarded a Palme d'Or at the Cannes Film Festival. It tells the story of a man looking to hire someone to bury him after he commits suicide, although we never find out why he wants to die. When they hear this, many people he encounters try to persuade the man of the joys of life – such as the simple taste of cherries.
In 2010 he directed Juliette Binoche and the British opera singer William Shimell in Certified Copy, one of only two films Kiarostami shot outside Iran.
It focuses on a British writer and a French antiques dealer whose relationship undergoes an odd transformation over the course of a day. Binoche received the Best Actress Award at Cannes and it gained both international recognition and commercial success.
Kiarostami was regularly invited to Cannes Film Festival as a jury member or with films that were nominated.
His last film to feature there was Like Someone in Love in 2012 starring Rin Takanashi, Tadashi Okuno and Ri Kasay.
The story is set in Tokyo and centres around a student Akiko who works at night as a prostitute and Takashi, an elderly former university professor, who has booked her. Instead of sex they have dinner, and the next morning Takashi finds himself giving advice to Akiko's fiance who appears not to know how she makes her cash.
Kiarostami's films all deal with social issues, mostly obliquely, and, with an ending that comes too abruptly, often puzzle the viewer. In "Like Someone In Love" we never learn whether Akiko or Takashi are in love or not or even who they are in love with.
Kiarostami was celebrated for his cinema style which brings together poetry, set designs, painting, or photography in a very unique way.
He died in a Paris hospital whilst receiving treatment for cancer.