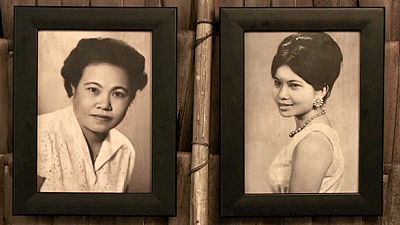 'Exile' is a visionary narration of the exile of Cambodians during the Red Khmer regime, during which the country was renamed Democratic Kampuchea.
The film places itself in the grey area between documentary, historic reconstruction and pure fiction. Exile sees film director Rithy Panh once again tackle the genocide his country suffered under Pol Pot's regime.
"For the Khmer Rouge genocide, we have nearly two million dead," said Rithy Panh. "Two million different stories. I can make two million films, two million love stories, two million separations and, in fact, it seems to me it's like an endless world."
Panh is currently working as a producer on Jolie Pitt's upcoming project, "First They Killed My Father: A Daughter of Cambodia Remembers" – a film about a Cambodian daughter's account of the brutal Khmer Rouge regime.
'Exile' is a mix of archive footage and fictional scenes, held together by a director willing to bravely step into the void of historical memory.
Cannes 2016. Rithy Panh's "Exile" on Notebook | MUBI https://t.co/sTsdgJMv1Ahttps://t.co/TNkhJFZjtopic.twitter.com/O75lzuVgtO

— Retrospective (@RetroPhotoPics) May 15, 2016