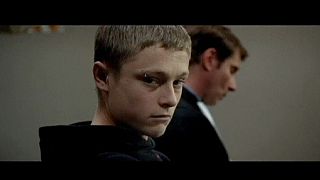 The Cannes Film Festival officially opened on Wednesday with the premiere of Standing Tall – La Tete Haute.
It has been described as a stirring drama about the juvenile justice system as seen through the experiences of one boy from the age of six through to 18. The boy is played by newcomer Rod Paradot already winning plaudits for his performances.
Much of the focus has also been on one of the co-stars, the French legend and now veteran of the silver screen Catherine Deneuve.
"I think the fact they chose this film to open the festival is also a statement from the Festival in a year that has been quite difficult in Europe and especially in France. I think it's a useful film, it tells a very special destiny and I find it very interesting that a big festival such as the Cannes Film Festival opens with such a film which is more an art film than a movie for a wider audience," she told reporters.
"Standing Tall" follows the path of a young delinquent through the French youth judicial system and it echoes France's soul-searching after January's deadly attacks in Paris.
It is one of two films in the competition directed by a woman.,Emmanuelle Bercot
.
"Obviously the film is not linked to the events that occurred earlier this year as it has been shot before. However, I can't deny that it echoes what happened at the start of the year. The young men who committed these attacks had a very difficult childhood that is similar to the route followed by some children I saw in judges' offices during all the hearings I attended," she said.
In recent years the festival has been criticised for not having more female directors as part of its Official Selection, it seems Cannes is now bending over backwards to rectify that situation.