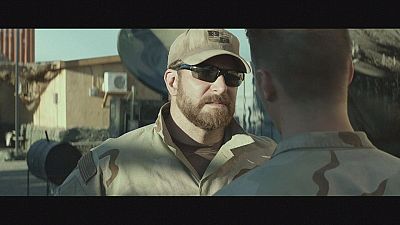 The Best Picture award at this year's Oscars appears to be an open race. While there could be a surprise win for 'The Grand Budapest Hotel', 'The Imitation Game' "Selma," or 'The Theory of Everything', most film critics agree that three movies stand out as potential winners.
Nominated for six Oscars, 'American Sniper', depicts the life of Navy Seal Chris Kyle, said to be the most lethal sniper in United States military history.
Starring Bradley Cooper, who is up for best actor, it is directed by Clint Eastwood, who wasn't nominated by the academy this year.
Since its release in January, 'American Sniper' has already earned close to $400 million dollars at the box office.
Follow our live online coverage of the Oscars ceremony from midnight CET on Sunday February 22
'Birdman' stars Michael Keaton as a faded Hollywood action star who tries to reinvent himself on Broadway.
The black comedy follows his struggles to put on the show and has won widespread critical acclaim.
Keaton is up for best actor and there's also a best director nomination for Alexandro Gonzalez Inarritu and seven others.
Then there's 'Boyhood' which starts Patricia Arquette and Ethan Hawke.
The coming of age drama filmed the same actors over a 12 year period to capture a typical American family's trials and tribulations.
Already a Golden Globe and Critics Choice winner, 'Boyhood' up for six Academy Awards on Sunday night.