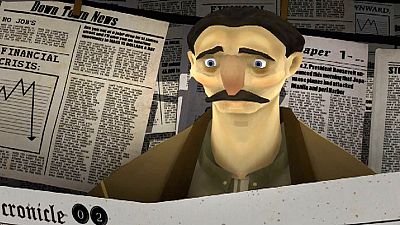 In this special web bonus we bring you a short film from an incredibly talented team at The Animation Workshop in Denmark.
This student film called 'Under the Fold' was made between 2011 and 2012 by a group of graduates from the creative Animation Workshop that featured in our episode Animated Lives.
Under the Fold won Best Animation Film at Landlocked Film Festival in Iowa, USA and was also nominated for several other awards in Europe. Find out more on their Facebook page.
Bo Juhl Nielsen: Director, Animator
Thomas Vind Mortensen: Production Manager, Animation Supervisor
Rune Rask: Technical Art Director,CG Artist
Sara Mai Olsen: Art Director, CG Artist Unspecified Responsibilities
Simon Lee Bresling: Sound Design, Environment Designer, CG Artist
Niels Andersen Dolmer: Editor, Animator
Stine Agerskov Frandsen: Pipeline Supervisor, Animator