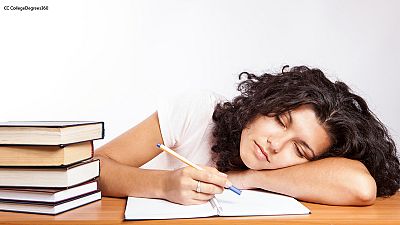 In this live web chat we tackled the question: how can young people be encouraged to stay in education?
Many students find school unstimulating, intimidating or even downright boring. As a result nearly 13% of young people in the EU were classified as 'early school leavers' in 2012 and in Spain that figure swells to nearly 30%. With employers' demands for qualifications growing and manual labour jobs declining, many people are left without the skills they need to find work.
So what changes need to be made to make education more interesting and practical? What are they doing at a local level to make this happen? And what is the role of the EU?
We spoke to Marc, a student from Barcelona who knows firsthand the reasons why people drop out of school. We also chatted with organisations who are working to prevent and reverse figures of early school leaving and we heard from the European Commission about their role and goals for the future.
You can replay the chat now by clicking the box below.
Photo CC : CollegeDegrees360