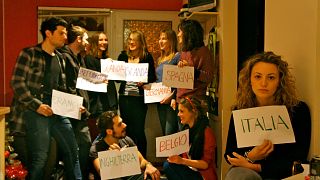 Italian Erasmus Students are angry: they won't be able to vote in the general elections on February 24-25 because of what is seen as a flaw in Italian law. People abroad for short periods (whether for holiday, work, study or any other reason) are not meant to cast their ballot unless they travel back to their home town, with very few exceptions (such as teachers working abroad and soldiers on a mission).
After the EU scolded Italy for what it describes as a 'discriminatory' law, Mario Monti's government tried to find a solution, but in vain.
Is this situation an exception in Europe? Can't the EU do anything about it?
Karel Bartak, Head of Unit at DG Education and Culture, will answer these and other questions in a special chat, scheduled for next Wednesday, January 30th, at 5pm CET. It's here, you are all invited!