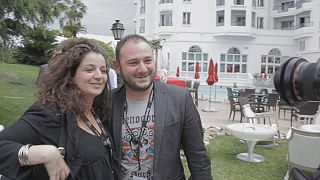 Generation Y followed Vladimer and Judit, two young film producers trying to get their movies made. Vladimir comes from Georgia and Judit from Hungary. This year they had a little extra help. They were invited to Cannes, where they were able to meet with other European producers.
"It's always good to meet people from different countries. When you are doing something you just know who to call and which country to choose for a project," Vladimer explained.
While Judit was also very excited about being at the event: "I'm really curious about the other projects and about the other young talented producers, and to see how does it work all around Europe."
The meeting takes place during the Cannes Film Festival. This year there are 25 producers. 'Producers on the move' is a project organised by European Film Promotion, with EU support.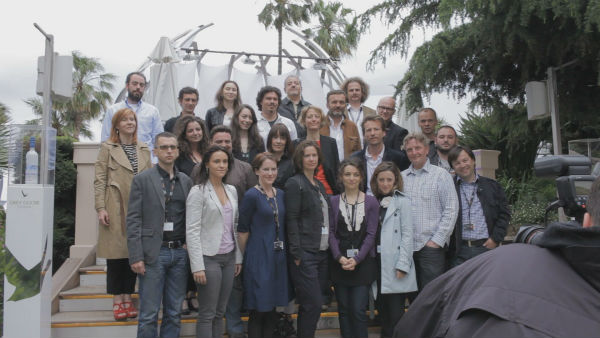 The goal is to promote European producers and to help them to find partners with whom they can co-produce movies. Judit says that there are many benefits from joining forces to get things done:
"We would like to achieve an international level and to have a wider audience as well. So we need to find partners for co-production, not just because of the financing but we really love to involve the creative elements from the neighbouring countries".
For Vladimer film making represents a return to normality in his country: "It was a hard time in the past for Georgia and we disappeared from the world, in terms of films we are trying to come back to the European film map."
Finding partners at the event involves pitching and speed dating. Every producer has 4 minutes to present their project to one another, before moving on. It's a fast way to know if there is any project that producers from different countries could work on together. Vladimer told us that he finds this process rather daunting:
"I'm always nervous about speed-dating and pitching," he said. "It's always for me something different and difficult but it's part of the industry."
While Judit said she finds the process exciting:
"It's natural to be a little bit excited. We need to focus on the time and to find the best way to describe the project."
Today even great ideas could fail to make it onto the big screen. Many EU countries have now cut their cinema budget. In Hungary, for example, aside from the financial crisis there is an open conflict between the government and the film sector with accusations that politicians are trying to destroy their culture and control their work. The situation in Georgia seems to be better however:
"We had a war with Russia in 2008, it also affected our economy but the Government understands that film is really important for Georgia. It's a cultural thing. They support us, they did not cut the budget," said Vladimer.
"The crisis is very heavy and financing is the toughest part of the production but it's better to do something together than to try to survive alone," explained Judit who went on to say that co-production requires a special set of skills:
"It's really useful if you have a good knowledge of the different personalities. If you have creativity to solve the situations, it could help a lot."
While Vladimer said that co-production can also come with problems: "For me co-producing is a partnership, it means a relationship and a friendship. Making a movie is a quite difficult job. There are lots of problems, if you don't have a partner with whom you can share things it becomes a nightmare."
It can lead to the realisation of a dream as well. In the last three years, around 50 percent of the 'producers on the move' participants have worked together in more than 30 projects. So this time again, it could be "the beginning of a beautiful friendship".