Hard Cheese: Chef Marc Veyrat loses court battle with Michelin over restaurant rating
Comments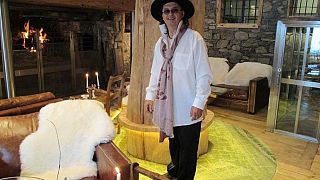 Marc Veyrat, the French chef who took the Michelin guide to court after it stripped him of his coveted third star, lost his case on Tuesday.
The 69-year-old had not provided evidence that his restaurant, La Maison des Bois in Haute-Savoie, had suffered after being downgraded to two stars in the latest guide.
Veyrat sued after the food guide suggested he used English Cheddar in his souffle instead of French Reblochon and Beaufort.
He had asked the court in Nanterre to force Michelin to reveal details of the guide's inspections and of the skills of his inspectors, as well as an account of exactly how his establishment was downgraded.
Michelin previously said it would countersue the chef for damages totalling €30,000.
"We are not here to prohibit criticism, we want to verify that criteria exist and that they have been applied," Veyrat's lawyer Emmanuel Ravanas told the court.
But the court, in Nanterre, considered that the documents produced by Veyrat were "insufficient to demonstrate the existence of a legitimate reason ... to justify a disproportionate interference with the independence of assessment that constitutes the freedom of expression of guide inspectors."
Richard Malka, a lawyer for Michelin, said before the case that it centred on "freedom of criticism and opinion in our country."