Deutsche Bank is planning to create a so-called 'bad bank' in overhaul
Comments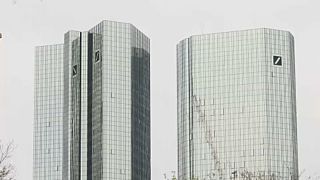 Deutsche Bank is planning to create a so-called 'bad bank' that will undertake poor-performing assets and non-performing or bad loans.
This is a tactic that is often used by banks in order to split off their good products and to more efficiently manage any problem products or loans. The Financial Times newspaper reported that Deutsche Bank will also shrink or shut its US equity and trading business.
The move by Germany's biggest bank is part of a broader restructuring, with the 'bad bank' expected to take on products worth up to 50 billion euros.
According to reports, the Chief Executive Officer of Deutsche Bank, Christian Sewing, wants to shrink or shut all the bank's equity and trading operations outside Europe.