Deutsche Bank to axe 7,000 jobs
Comments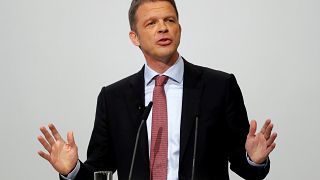 Deutsche Bank is to cut 7,000 jobs across its global business. It's not known which countries will be affected but it's thought London could be hit hard.
The announcement came ahead of the lenders Annual General Meeting where the former Chief Executive John Cryan, handed over the running of Germany's biggest lender to Christian Sewing.
The new CEO of the German bank, said: "We are Europe's alternative in the international financing and capital markets business. However, we must concentrate on what we truly do well." This is part of Deutsche Bank's restructuring programme in a bid reduce costs.