24-year-old Algerian student confesses to Lyon bomb blast, IS links
Comments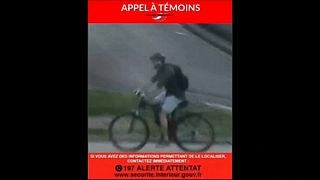 A 24-year-old Algerian man being held in connection with last week's bomb blast in the French city of Lyon that injured 13 people has confessed to being faithful to the Islamic State organisation.
Authorities said IT student Mohamed Hichem confessed after 48-hours of detention that he had planned the attack on a shopping street in Lyon.
Security camera footage of the incident showed the suspect wearing a balaclava wheeling a bicycle to the scene, before leaving a bag outside a branch of a popular bakery chain shortly before an explosion occurred at around 5:30 pm local time.
The case is being handled in a terrorism investigation given the circumstances of the attack, which was committed in broad daylight and the explosive device used — capable of hitting a large number of people with screws and metal balls packed into a bag.
Most of those hurt were hospitalised for treatment to leg injuries that were described as "light".
The Algerian student identified as the suspect was arrested as he got off a bus after authorities had earlier found DNA evidence linked to the bombing in a bin near his home, and did not resist arrest. His parents and brother are also being held.