Scotland unveils framework for possible future independence referendum
Comments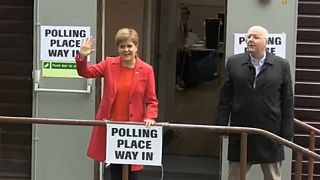 The legal framework for future referendums in Scotland, including a possible referendum on independence, was published by the Scottish government.
In a tweet, Scotland's First Minister Nicola Sturgeon said the legal framework will allow the people of Scotland to decide about their own future.
"An independence referendum within this parliamentary term will give Scotland the opportunity to choose to be an independent European nation - rather than have a Brexit future imposed upon us. Throughout the Brexit process, Scotland has been treated with contempt by Westminster," the document said.
At the end of April, Nicola Sturgeon had said that Scotland must have a vote before the end of the parliamentary term, which ends in 2021.
In the 2016 Brexit referendum, Scotland overwhelmingly voted to remain as a member of the European Union, while overall the UK voted to leave the EU.