Venezuela bars Guaido from holding public office for 15 years
Comments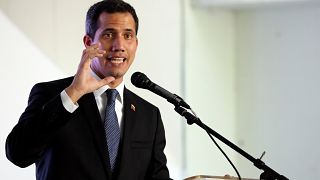 President Nicolas Maduro's government has barred Venezuelan opposition leader Juan Guaido from holding public office for 15 years, state comptroller Elvis Amoroso said on Thursday.
Guaido — the head of the opposition-controlled National Assembly and self-proclaimed interim president — was accused of corruption by the government.
Amoroso cited alleged inconsistencies in Guaido's personal finance disclosures and a spending record higher than his salary.
This comes a day after the opposition leader called on Venezuelans to protest the nationwide blackout this Saturday.
In January, Guaido invoked the constitution to proclaim himself interim presidency arguing Maduro's 2018 re-election was illegitimate.