Greek cabinet approves 11% rise in monthly minimum wage to 650 euros
Comments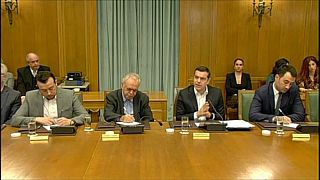 The Greek cabinet has approved an increase in the minimum wage in a bid to correct past injustices to those hardest hit by the economic crisis.
According to government sources, the cabinet decision of the Labour Ministry is expected to be ready by Tuesday, with an 11% increase in the minimum wage to 650 euros a month due to come into effect from February 1.
Prime Minister Alexis Tsipras said that 600,000 workers will benefit from the increase in the minimum wage, while 280,000 workers will benefit indirectly as the rise in the minimum wage will affect more than 20 different supplementary benefit payments made by employers.
The Prime Minister noted that the rise in the minimum wage combined with the reinstatement of collective bargaining from September will have positive effects for about 1 million workers, adding that as the country exits the crisis it can gradually start to heal the wounds of the past.
The government also plans to introduce legislation in parliament in the coming period to protect peoples' primary homes, set up 120 installment payments for outstanding accumulated social security fund dues and introduce rent subsidies.
The issue of constitutional reform is also high on the government's agenda in the coming period.
The Prime Minister also informed the cabinet meeting that Greece has begun the procedure to introduce a new 5-year bond in the capital markets.