Watch: Happy Christmas from everyone at Euronews!
Comments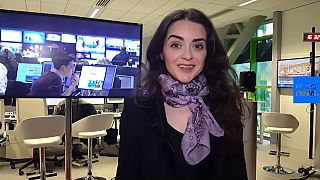 We've put together a special festive video to wish all Euronews' viewers and readers a Merry Christmas!
Take a look at the multilingual message above, recorded at our headquarters in Lyon, France.
There's sure to be at least one greeting you can understand!
If you're interested in knowing more about the different ways European countries celebrate Christmas, we've written about it here.
In the meantime here are a few recent promo videos to help you learn more about the new programmes we've introduced at Euronews recently.
Do you like what Euronews does? You can download the Euronews app for Android and iOS or, if you want Europe's news delivered directly to your smartphone, sign up for our WhatsApp newsletter.