James Bond has 'chronic alcohol problem' study finds
Comments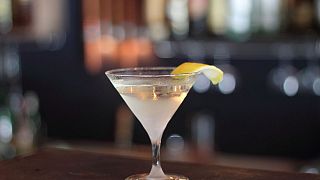 -
Over the decades, James Bond has survived countless near-death experiences as he rid the world of its most unsavoury characters for Queen and Country.
He managed all that thanks to his licence to kill, unlikely gadgets, a trusty Aston Martin, endless supplies of swag and his, by now iconic, dry martini (shaken, not stirred).
But the most famous of British secret agent has one deadly foe he can't seem to shake: alcohol.
A study published in the Medical Journal of Australia found that 007 has "a severe chronic alcohol problem."
"He should consider seeking professional help and find other strategies for managing on-the-job stress," it concluded.
The study's authors watched 24 James Bond movies released between 1962 and 2015 and found that the world's most famous spy drank 109 times or an average of 4.5 times per movie.
One of his biggest binges was in "Quantum of Solace" when he consumed at least six Vespers in quick succession.
As the cocktail is made up of gin, vodka and Lillet (a dry vermouth), Bond is believed to have drunk 24 units of alcohol "leading to an estimated blood alcohol level of 0.36 g/DL, well into the range that can be fatal," according to the study.
The research also highlights that after drinking, Bond "frequently engaged in a wide range of potentially high risk activities" such as car chases, fights, sex and operating heavy, including nuclear, machinery.
"We classified Bond as having "severe" alcohol use disorder, as he met six of the 11 DSM-5 criteria (the standard classification of mental disorders used by mental health professionals)," the study said.
The study authors suggested Bond "urgently seek professional help for his drinking." They also, helpfully, provided some strategies to minimise the risk in the short term:
- Avoid drinking on the job, "in particular when anticipating a gunfight" or complex tasks "including aerial combat in helicopter;"
- Avoid drinking with sexual partners "who may want to disable, capture or kill him as 9 of 60 (15%) have attempted to do so in the past."
- Develop alternative interests such as "his nascent interests in lepidopterology (study of moths and butterflies)."
The study also called on British Intelligence organisation MI6, who run Bond, to "create a more supportive environment" for its star employee and be more responsible "by referring him to work-funded counselling or psychiatric support services."
"These services should also determine whether he has any post-traumatic stress after killing so many people and having tortured so often," it added.
The research entitled "Licence to Swill: James Bond's drinking over six decades" was published last week as the joint winner of the Medical Journal of Australia's Christmas competition.
One of the study's authors, Peter Scarborough from Oxford University, said he was "happier about this paper than almost any other I have contributed to."