Woman gives birth at 42,000 feet
Comments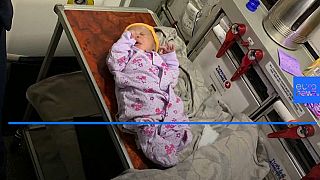 A Congolese woman gave birth to a baby boy at 42,000 feet in air onboard a flight from Gabon's capital Libreville to Istanbul on Thursday (December 13), Turkish Airlines said in a statement.
Twenty-one-year-old passenger Musuama Michoukayembe went into labour three hours after take-off from Libreville, the statement said. It said Turkish airlines cabin crew and Michoukayembe's husband, who is a doctor, helped deliver the baby.
Both mother and the baby are reported to be in good condition and they were taken to hospital after the plane landed in Istanbul.
The family were scheduled to fly to San Francisco from Istanbul, according to the statement.