Has the UK stolen a march on Brussels with its digital services tax? | Raw Politics
Comments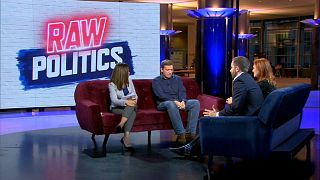 Britain says it will introduce a new tax on digital giants like Google, Facebook and Amazon.
The EU has similar ambitions but divisions between member countries mean attempts to push through legislation have been going on for a couple of years, says Darren McCaffrey, Euronews' political editor.
Take a look at the video above to see a Raw Politics discussion on whether Britain's announcement of a digital services tax was an attempt by London to get one over on Brussels in the run-up to Brexit.