Intelligence chief sacked over Khashoggi affair claimed freedom of speech was coming to Saudi Arabia
Comments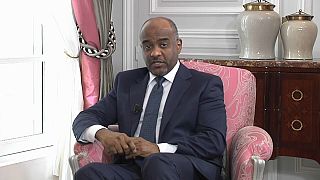 One of the five senior officials sacked by Saudi Arabia over the death of Jamal Khashoggi had only recently claimed to Euronews that freedom of speech was on the monarchy's reform agenda.
Ahmed Al-Asiri acknowledged that more needed to be done to allow dissident voices to be heard. But he said in the interview in March: " We cannot do everything at the same time. And to modernize, to reform a society, you need to go gradually."
Germany's Chancellor Angela Merkel has called for arms sales to Saudi Arabia to be halted in the wake of Khashoggi's killing. 
But as Euronews's Anelise Borges told Good Morning Europe, many leader are still adopting a wait and see approach.