Stubb set to launch candidacy for President of the EU Commission.
Comments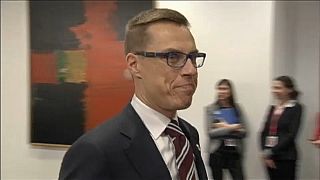 The former Finnish Prime Minister Alexander Stubb is expected to announce his candidacy today to replace Jean-Claude Juncker as President of the European Commission.
It's anticipated that Mr Stubb will vie to be the candidate of the centre-right European People's Party.
It is believed that Mr Stubb will represent his approach to the position as promoting a revival of traditional liberal internationalism.
His chances of becoming the candidate of the EPP are considered to have increased after lead Brexit negotiator Michel Barnier appeared to discount himself.
Manfred Weber, Leader of the European People's Party, is still considered to be the frontrunner for the EPP nomination. Mr Weber declared his candidacy last month.
Since June 2017, Mr Weber became Vice-President of the European Investment Bank.
Mr Stubb is a supporter of increasing European integration. He has also stated that the most important divide in modern politics is between the supporters of globalisation such as himself and its opponents.