3 charged after murder of Slovak journalist and his girlfriend
Comments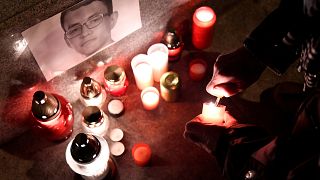 Three people in Slovakia have been charged with the murder of an investigative journalist and his fiancée. The killings had sparked nationwide protests that brought down the government.
The 27-year-old journalist, Jan Kuciak, had been investigating links between top government officials and the mafia.
The suspects were among eight arrested in a house raid on Thursday. Five others in the same raid have since been released. The authorities declined to release the names of those detained so as not to compromise the investigation.