At least one suspect arrested in the murder of journalist Jan Kuciak, local reports say
Comments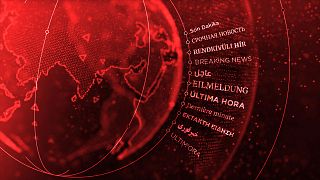 Slovakian police have detained at least one suspect of the murder of investigative reporter Jan Kuciak and his fiancee, according to local media reports.  
The police said on its Facebook page it had detained several people suspected of violent crime and was carrying out home searches but did not say in which case.
Journalist Jan Kuciak, who had written about political corruption in Slovakia, was found shot dead along with his fiancee Martina Kusnirova at their home outside Bratislava in February. They were both 27.
This is a developing story, stay tuned for updates.