Which EU countries teach most of their secondary school students a foreign language?
Comments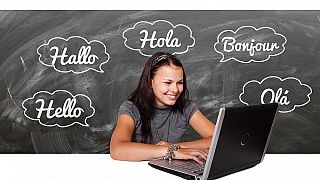 Just eleven EU countries are teaching 90% or more of their students a second language, according to data published by Eurostat on Thursday, the European Day of Languages.
The report considered pupils in lower secondary education, who are around ages 11 and 12 in most countries.
Luxembourg and Liechtenstein top the chart with all of their students learning a second or third language at school.
Luxembourg has three official languages (the national language Luxembourgish, French, German), while the most widely-spoken additional languages are English, Portuguese and Italian, according to a 2012 report.
Finland was a close second, with 99% of students in lower secondary education learning a second or third language.
Italy, Greece, Romania, Malt and Estonia all saw more than 95% of students at this level learning a second language.
Hungary came in last, with only 6% of students learning a second language.
A study released in 2018 found as many as 65% of European citizens between the ages of 25 and 64 speak at least one foreign language.
The Eurostat report, based on data from 2016, found the highest language proficiency in Sweden (97% of citizens speak at least one foreign language), Latvia, Denmark and Lithuania (96%), Luxembourg (95%), Finland and Malta (92% ) and Estonia (91%).
Ranking very low down in the table, 65.4% of adults in the UK spoke no foreign languages at all, just 20% spoke one foreign language, 9.6% mastered two other languages and 5% could speak three additional languages.
Close behind the UK were Romania (64.2% of citizens spoke no foreign languages), Bosnia and Herzegovina (61%), Albania (59.9%) and Hungary (57.6%).
Levels of multilingualism were reportedly very high in Luxembourg, where more than half of the population (51.2%) claims to speak at least three foreign languages.
High percentages of proficiency in three foreign languages were also seen in Finland (44.9%) and Slovenia (37.7%).
The European Day of Languages takes place annually on September 26 and is jointly organised by the Council of Europe and the European Union with the aim of encouraging language learning across Europe.