Apple unveils bigger and pricier Iphone
Comments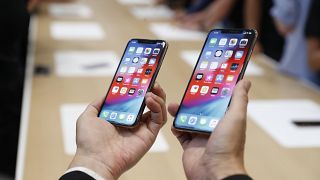 Apple's iconic iPhone is getting bigger - and more expensive.
The California tech giant unveiled its largest-ever iPhone on Wednesday - the XS Max - along with the smaller XS and a watch that can detect heart problems.
Analysts say the company is hoping to get customers to upgrade to pricier devices in the face of stagnant global demand for smartphones. The strategy's been successful, helping Apple's stock rise more than 30 percent this year and making it the first publicly traded U.S. company worth more than $1 trillion.
At around 950 Euros, the XS Max, will help the company compete against Samsung products.