New product approval test makes it impossible to buy many new sports cars in Europe
Comments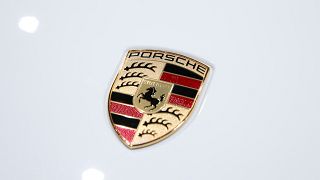 Several new sports car models are no longer available for purchase in Europe this year due to CO2 emissions regulations.
As of September all new vehicles sold in Europe will need to pass a new product approval test, called the Worldwide Harmonised Light-Duty Vehicles Test Procedure (WLTP), replacing the old procedure known as NEDC, in force since the 1980s.
In order to present a compliant range of products to the WLTP, several brands in Europe had to get rid of some of the most powerful models in their catalogue, mainly sports cars.
Which sports cars are no longer sold in Europe?
Porsche has decided to suspend orders for most of its range. A statement on the company's website says that a number of models will not be "available as new configurable vehicles" and that only cars in stock will be put out for sale. In August 2018, Porsche sales in France went up 321% as a result of the incoming WLTP.
The Volkswagen group VAG, which is still trying to shake off the "dieselgate" scandal, was also highly impacted by the guideline change. According to AutoPlus.fr, the company reportedly spent a billion euros to comply with the new product approval test. The German automaker also scrapped its Golf GTI, Audi RS3 and SQ5 models.
Peugeot, for example, announced the "temporary" suspension of its 208 and 308 GTI models. The French automaker also said the 308 would make a comeback sometime this October — after the proper adjustments are made to fit the new guidelines.
Other models that have been scrapped from the PSA French automaker group include Citroen's DS3 and the Opel Corsa OPA.
Renault halted the production of its Clio 4 RS model — the financial investment needed to make it compliant to the new rules was too big for a model supposed to be phased out in the coming months. According to the car news website Caridisiac, Renault might even be thinking of halting the production of any new sports cars derived from the Clio line.
What's WLTP?
WLTP's goal is to put in place stricter tests that monitor the "real" levels of CO2 emissions. If the tests performed as part of the WLTP are done in a laboratory, another protocol called (RDE) short for real driving emissions — also made mandatory since September 1 — which measures (in real conditions and on open roads) the emissions of harmful nitrogen oxides (NOx) (for diesel vehicles) and particles (gasoline and diesel) is triggered.
CO2 emissions rose by 25% between NEDC and WLTP according to carmakers. Automotive business intelligence company JATO Dynamics estimated that the rise in emissions averaged 9.6 grams and that the uniformity of WLTP created serious difficulties for automakers.