25 billion euros paid out in "Dieselgate" scandal and the bill is still rising
Comments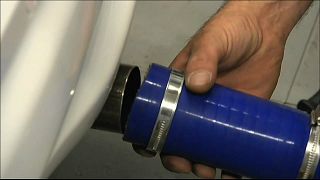 The criminal charges, brought in the US against former Volkswagen AG Chief Executive Martin Winterkorn, are just the latest developments in the Dieselgate.
Winterkorn resigned in September 2015, just days after the scandal over polluting vehicles in the United States became public.
In the past three years the carmaker has already paid at least 25 billion euros; the total bill for its emissions-test cheating scandal.
A huge buyback programme is included into the already massive bill being faced by the company.
It means VW must buy back or fix 85 percent of the vehicles involved by June 2019 or face higher payments for emissions.
The company earlier said it has repaired or fixed nearly 83 percent of the vehicles and expects to meet the requirement soon.
The German group is struggling to put the Dieselgate scandal behind it and working to transform itself into a maker of mass-market electric cars.
Volkswagen even said it will buy back new diesel cars if German cities ban them.