Music and dance light up Moscow's Red Square
Comments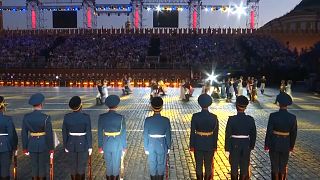 Military bands from around the world gathered in Red Square on Friday night to give a colourful performance in the heart ot the Russian capital.
Over a thousand musicians from 15 countries took part in the annual Spasskaya Bashnya festival - the name refers to a tower on Kremlin building known as Saviour Tower.
The bands go beyond military music to play folk, pop and classical but the event is also about a cultural exchange with people from other nations and it includes dance performances and equestrian events.
It was first held in 2007