China to "fight back" against US tariffs.
Comments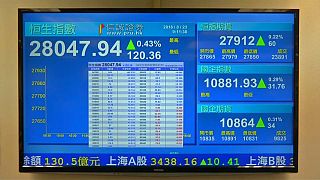 China has said it will continue to fight back against the latest US tariffs on its goods.
In response to a U.S. tariff move against Chinese products, China decided to impose additional duties of 25 percent on U.S. products, according to a statement by the Customs Tariff Commission of the State Council.
The Chinese Ministry of Commerce said it will file a complaint with the World Trade Organization against U.S. tariffs on 16 billion U.S. dollars worth of Chinese goods under the Section 301 investigation.
By launching the complaint under the WTO dispute settlement mechanism, China is to safeguard free trade and multilateral mechanisms as well as its legitimate rights and interests.
Beijing claims that by imposing the tariffs on Thursday, the United States has violated WTO rules.
The latest round has brought to 50 billion U.S. dollars the value of imports subjected to tariffs on either side since early July.