Hostages taken as gunmen storm government building in eastern Afghanistan
Comments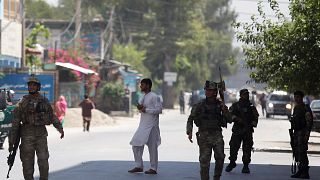 Gunmen stormed a government building in Afghanistan's eastern city of Jalalabad on Tuesday, taking dozens of hostages after a suicide bomber blew himself up at the entrance gate.
A member of the local provincial council said about 40 people appeared to be caught inside the burning building, which was being used by the Department of Refugee Affairs.
A spokesman said the attack happened during a meeting with NGOs working on refugee issues.
Grenades and gunfire could be heard coming from the scene of the attack.
It was the second major incident in Afghanistan on Tuesday.
In the western province of Farah, 11 people – mostly women and children - were killed when their bus was hit by a roadside bomb meant for the security forces.