Counting in Mali presidential poll is underway amid increasing ethnic and jihadist violence
Comments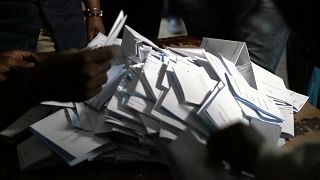 Counting in Mali's presidential poll got underway on Sunday evening in an election to determine whether President Ibrahim Boubacar Keita will win a second term.
It's being carried out amid increasing ethnic and jihadist violence which has worsened since Keita came to power 5 years ago.
There are twenty-three other presidential candidates, including Soumaila Cisse who faced him in a run-off in the last election.
Eight million people are eligible to vote in the election and a candidate must get more than 50 per cent of the vote to win.
Voting was briefly suspended at a polling station in a village in the northern region of Kidal after militants fired about 10 mortar bombs.
European Union observer mission urged the government to publish a list.
Cecile Kyenge, head of the European Union Election Observation Mission says, "This is important for us as far as transparency is concerned, because for us transparency, trace ability and above all integrity in this election is a priority."
Although Mali's economy has been growing under Keita and key exports of gold and cotton have flourished, the insecurity has taken the shine off.