Brexit minister warns Britain may refuse to pay Brexit divorce bill
Comments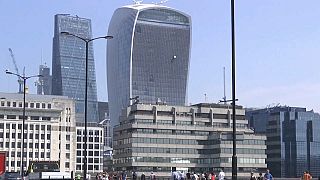 The new Brexit minister Dominic Raab has warned that Britain could refuse to pay a €43bn divorce bill to the EU if it does not get a trade deal.
Raab met Michel Barnier, the EU's chief negotiator, for the first time on Thursday and is due to go to Brussels next week for more discussions.
He said the UK was preparing for all eventualities, and that more information about the planning would be made public later in the year in a series of "technical notices" the government would publish.
"Those negotiations are going and that's what we're planning for," Raab told the BBC's Andrew Marr.  "But I think any responsible government would have to make sure you got the planning, the preparations in place in the event of the negotiations not reaching a positive outcome and that's what we're doing."
The possibility of leaving without a trade deal has increased with British Prime Minister Theresa May facing rebellions from different factions in her party.
She only narrowly won a series of votes on Brexit in parliament last week.
The prime minister's political vulnerability has been exposed by a new survey by The Sunday Times newspaper.which found voters would prefer Boris Johnson, who quit as her foreign minister two weeks ago, to negotiate with the EU and lead the Conservative Party into the next election.