Afghan vice president survives suspected suicide bomb attack
Comments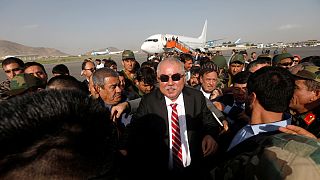 Afghan Vice President Abdul Rashid Dostum narrowly escaped a suspected suicide bomb attack at Kabul airport as he returned home from exile in Turkey on Sunday.
Dostum left the country under controversial circumstances in 2017, over allegations that his followers had tortured and sexually abused a former ally turned political rival.
Dostum had driven away from the airport in a motorcade only minutes before the explosion. The death toll has risen to 23, Rappler reports, with more than 100 wounded.
The incident is said to underline the increasingly volatile and unstable political climate in Kabul ahead of parliamentary elections in October that are seen as a dry run for more important presidential elections early next year.