Plastic surgeon arrested over death of patient
Comments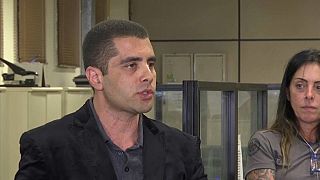 Brazilian police have arrested plastic surgeon Denis Cesar Barros Furtado after he was on the run since a patient died on Saturday.
Lilian Calixto had injections to enlarge her buttocks at his home in Rio de Janeiro.
Furtado, known as "Dr Bumbum", which is slang for backside, was arrested on Thursday.
At a press conference at the police station, he denied any wrongdoing in the death of the bank manager. "I consider myself innocent. You asked me if I'm guilty or innocent, the word is another one. There was an "occurrence" with the patient and that depends on different factors in addition to the medical factor. "
Furtado disappeared after he dropped Calixto off at the hospital and a judge issued a warrant for his arrest.
Police say the exact cause of her death has not been determined.