Elon Musk to aid Thailand rescue efforts for trapped boys
Comments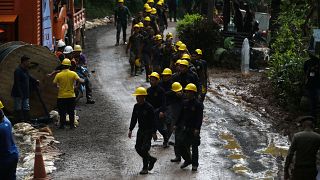 Elon Musk has announced that engineers from SpaceX and his tunnel construction company Boring Company are heading to Thailand tomorrow to assist in the rescue operation of 12 trapped boys and their football coach from a cave.
The announcement came on Twitter, following one user calling Musk to action:
After a string of responses, Musk determined it was necessary to assess the situation in person.
According to Thai authorities, Musk's resources may assist with location tracking, water pumping, or battery power.