Australian Archbishop convicted of concealing child sex abuse in the church
Comments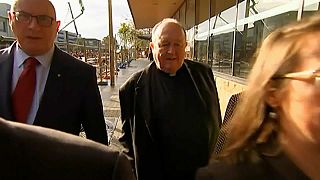 An Australian archbishop is convicted of concealing child sex abuse in the church in the 1970's and sentenced to a year in detention.
Philip Wilson is the most senior Catholic in the world to be convicted of the offense.
The 67-year-old was convicted in May of not disclosing the information of abuse to police of another priest, James Fletcher.
Fletcher was found guilty in 2004 of nine counts of child sexual abuse and died in jail in 2006 following a stroke.
Wilson was told about it in 1976 by two victims, including an altar boy who told him at confession.
Reporters in court say Wilson showed no emotion when the sentence was handed down.
The magistrate ruled he had dismissed young victims in a bid to protect the Church's reputation.