Scientists develop artificial ovary to help women conceive after cancer treatment
Comments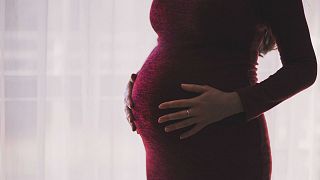 Danish scientists have taken early steps towards creating an artificial human ovary designed to help women conceive after cancer treatments that can damage fertility.
Tests by researchers from the Rigshospitalet hospital in Copenhagen showed that a lab-made ovary can keep human eggs alive for weeks at a time, boosting hopes that it could be used in the future on women who have received treatments such as chemotherapy and radiotherapy.
"Around 2% of women in their reproductive age suffer from malignant cancers and are, due to treatment with radiation and chemotherapy, at risk of losing their ovarian function," a new study notes.
As survival rates for cancer patients rise, the study says patients are now able to focus on other aspects of their lives, including the possibility of conceiving and carrying their own children.
Women diagnosed with cancer are currently able to preserve their chances of conceiving by having an ovarian tissue transplant, where all or part of the ovary is removed and frozen before the fertility-harming treatments, ready to be used at a later date.
While the procedure is largely safe, certain cancers, such as leukaemia, can invade the ovarian tissue itself, risking the illness being reintroduced when the transplant takes place.
These patients "are in need of a safe, alternative method of fertility restoration," the study says.
Under the new method, chemicals are used to strip ovarian tissue of all of its cells, leaving a bare "scaffold" made up of proteins and collagen on which scientists have been able to grow ovarian follicles, which contain a woman's eggs.
"This is an important first step towards creating a new ovary," the study's co-author, Susanne Pors, told Euronews.
However, it will be years before the technique — which will be unveiled today at the 34th Annual Meeting of the European Society of Human Reproduction and Embryology in Barcelona — can be tested in humans.
"There needs to be more work done, including long-term studies to ensure correct development of the follicles," Pors explained.
"Clinical trials will probably not be before five to 10 years from now."